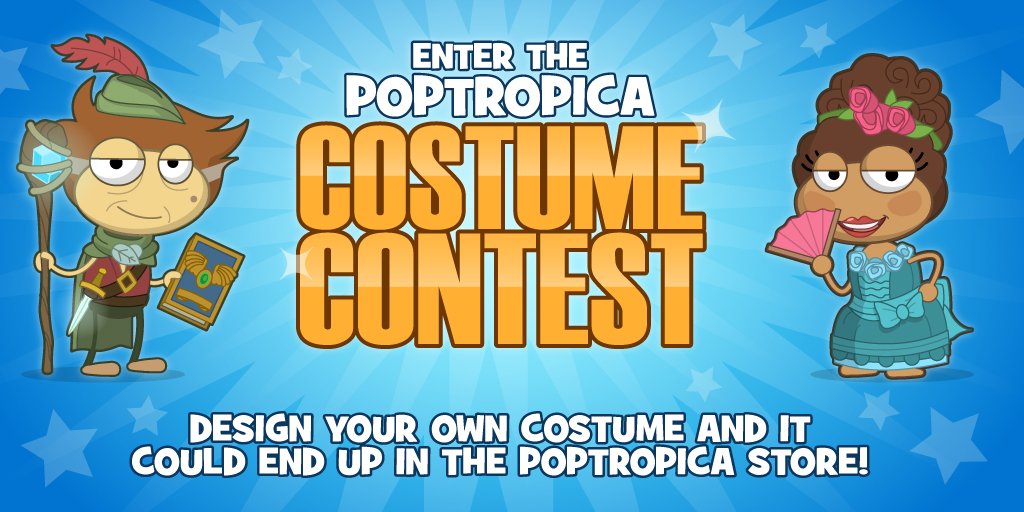 Fierce Flyer here and today I have some big news: Poptropica is having yet another Contest, this time… a Costume Contest! For all the creative and fashionable Poptropica fans out there this contest is for you. The winner gets there costume in the Poptropica store and (yes there's more) 6 month membership! However choose your outfits wisely and carefully because you are only allowed to submit 3 and there can only be 1 winner. All you need to do is hashtag it with #MyPoptropicaCostume on Twitter or Instagram and submit it in before New Year Day and the winner will be announced some time in january.
For more info on how you can win this incredible prize and more precise rules check out the Poptropica blog: blog.poptropica.com/
Well I don't know about you but I'm super pumped about this Costume Contest and can't wait to see all the sweet designs! Well until next time, FierceFlyer out.